What is Stress?
#DYK
Common Sources of Stress
Signs You May Be Stressed
Stress Management Skills
Treatment
Resources
What is Stress?

Stress is the body's reaction to a challenge, which could be anything from outright physical danger to asking someone for a date or trying out for a sports team.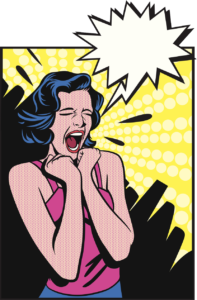 Let's face it- we all get stressed from time to time. But not all stress is bad. Stress is a perfectly normal reaction to feeling pressure. Stress helps you to deal with life's challenges, to give your best performance, and to meet a tough situation with focus. The body's stress response is important and necessary.
Stress in teens is an important, yet commonly overlooked, health issue. Between puberty, changing relationships with peers and the demands of school and families, the teen years can be notorious for rapid changes that cause stress. However, the way in which you cope with this stress can have significant short and long-term consequences on their physical and emotional health.
#DYK
Common Sources of Stress
Signs You May Be Stressed
Stress Management Skills
Treatment
Resources