What is Stress?

Stress is the body's reaction to a challenge, which could be anything from outright physical danger to asking someone for a date or trying out for a sports team.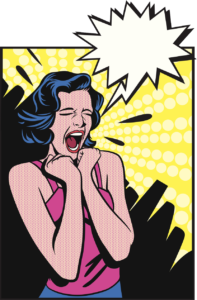 Let's face it- we all get stressed from time to time. But not all stress is bad. Stress is a perfectly normal reaction to feeling pressure. Stress helps you to deal with life's challenges, to give your best performance, and to meet a tough situation with focus. The body's stress response is important and necessary.
Stress in teens is an important, yet commonly overlooked, health issue. Between puberty, changing relationships with peers and the demands of school and families, the teen years can be notorious for rapid changes that cause stress. However, the way in which you cope with this stress can have significant short and long-term consequences on their physical and emotional health.
#DYK
Common Sources of Stress
Signs You May Be Stressed
Stress Management Skills
Treatment
Resources
Stress is the biggest weight you can't see. That's why it can be hard to tell just how stressed you are until it's too late. Don't get to "too late."
---
Healthy Minds
Being healthy means dealing with the changes in your body – and your mind. Relationships, body image, families, emotions can all lead to stress in your life. Learn how to positively and effectively cope with these common stressors.
Crisis Text Line is free, 24/7 support for those in crisis. Text 741741 from anywhere in the US to text with a trained Crisis Counselor. Crisis Text Line trains volunteers to support people in crisis.
Text 741 741
Grassroots Crisis Intervention (Crisis/Suicide/Runaway/Shelter)
Grassroots operates a 24-hour crisis intervention and supportive counseling hotline. Callers may remain anonymous and may call for a variety of reasons including suicide, family and relationship problems, shelter needs, violent or threatening domestic situations, loneliness or depression, and chemical dependency issues, among others. The Hotline is available 24 hours a day, seven days a week.
6700 Freetown Road Columbia MD, 21044
410.531.6677
A Personal Guide for Managing Stress
An article written specifically for young people from 12 to 18 years of age to learn about stress and how to manage it.
Creating your Personal Stress Management Plan
Details a 10-point plan on how to manage stress as a teen.