---
Know the Risk: Tobacco, ESDs, & Vaping

Vaping
If you use Electronic Smoking Devices (ESDs) you could be inhaling:
Formaldehyde, l

ead, nickel, tin and other dangerous

chemicals that can damage your lungs and cause

cancer

Nicotine, which is addictive and

can harm your brain
The FDA and CDC issued a public alert to not use any vaping products containing THC. Consumers who choose to use any vaping products should not modify or add any substances such as THC or other oils to products purchased in stores and should not purchase any vaping products, including those containing THC, off the street or from other illicit channels. These unknown additives to vaping products are causing severe lung disease and death.
Vitamin E acetate should not be added to any e-cigarette, or vaping, products as it been directly linked to e-cigarette vaping associated lung-injury (EVALI) cases, hospitalizations, and death.
Want more info? Read to the following:
What are Electronic Smoking Devices?
Electronic Smoking Devices, or ESDs, are hand-held devices that operate by heating a solution to produce an aerosol that the user inhales. The heated solution can contain a variety of harmful chemicals. ESDs come in a variety of forms and are separated into three main types.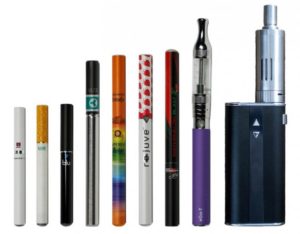 Some look like traditional pipes, cigars and cigarettes, others look like USB flash drives and pens, and others are large tank systems. ESDs can also be referred to as e-cigs, e-hookahs, hookah pens, vapes, vape pens, and mods.
---
Can you get addicted to E-cigarettes?
Yes!! 99% of e-cigarettes contain nicotine which is a highly addictive substance. There is increasing evidence that the use of e-cigarettes significantly increases risk for the use of other tobacco products, especially among teens.
---
Need help quitting?
Addiction to any substance significantly decreases an individual's quality of life but there are a variety of resources to help.

The Health Department offers a free educational course for youth about the dangers of ESDs and strategies for quitting. Call 410-313-6292 or click here for more information.
For additional support, call 1-800-QUIT-NOW.
SAMHSA's National Helpline: 1-800-662-HELP (4357)
A confidential, free, 24-hour-a-day, 365-day-a-year, information service, in English and Spanish, for individuals and family members facing substance use disorders.
---
Get Involved
Underage Tobacco Enforcement Investigators (UTEI) assist Howard County Enforcement Officers with tobacco sales enforcement compliance checks in relation to Maryland Retail Tobacco Control laws and local tobacco laws in Howard County. Click here to learn more about this program.
---
Sources:
https://truthinitiative.org
https://www.cdc.gov/tobacco/basic_information/e-cigarettes/about-e-cigarettes.html
https://www.drugabuse.gov/publications/drugfacts/electronic-cigarettes-e-cigarettes
Drugs
Alcohol
Resources