Drugs
What are drugs?
Drugs are chemicals and substances which have a physical or psychological effect when ingested or otherwise introduced into the body. Not all drugs are necessarily bad. Some drugs can be legal (e.g. alcohol, caffeine and tobacco) or illegal (e.g. cannabis, ecstasy, cocaine and heroin). Drugs can also refer to prescription or over-the-counter medicines. When drugs are abused or misused, they can cause significant harm, affecting parts of our bodies, such as either intensifying or dulling senses, making people more alert or sleepy, and even altering a person's thinking, mood, or behavior. 
Click here for a list of commonly used illegal drugs!
---
What are prescription drugs?
Prescription drugs are prescribed by doctors to treat medical conditions. Prescription drugs are also known as opioids, depressants, or stimulants. Abusing or misusing prescription drugs occurs when people use drugs that aren't prescribed specifically for themselves. The misuse of these drugs can lead to addiction and even overdose deaths.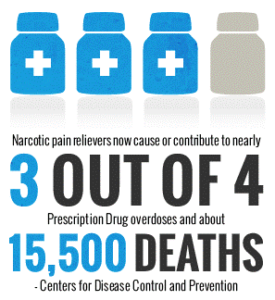 ---
Factors that lead to drug addiction:
Home environment
Peer pressure
Early use
A history of mental health conditions, including anxiety and depression
---
What can drug use lead to?
Drug overdoses, either self-inflicted or unintentional. Unintentional drug overdoses are the result of taking drugs on purpose or mixing them together. There have been more accidental deaths than suicides due to drug use.
In 2017, there were a total of 5,455 deaths due to drug overdoses. 1,663 of those were females and 3,792 of those were male. 3,401 of those deaths were due to Heroin and other illicit opioids.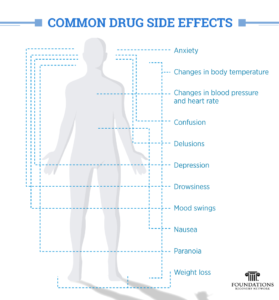 ---
How do I know if someone has a drug problem?
The following questions do not indicate that someone is addicted, but answering yes to any of these questions may suggest a developing problem.
Have you ever ridden in a car driven by someone (including yourself) who had been using alcohol or drugs?
Do you ever use alcohol or drugs to relax, to feel better about yourself, or to fit in?
Do you ever use alcohol or drugs when you are alone?
Do you ever forget things you did while using alcohol or drugs?
Do family or friends ever tell you to cut down on your use of alcohol or drugs?
Have you ever gotten into trouble while you were using alcohol or drugs?
---
How can I get help (for myself or someone else)?
Grassroots Crisis Intervention provides daily walk-in drug abuse screenings and treatment referrals.
Call: 410-531-6677
Call the National Suicide Prevention Lifeline at 1-800-273-TALK (they cover issues other than suicide and will connect you with someone close by)
OR
Call Substance Abuse Treatment Facility Locator at 1-800-662-HELP
OR
Look for a treatment center online at https://findtreatment.samhsa.gov/
---
For more information, check out  NIDA's "Easy-to-Read" Drugs facts page at https://easyread.drugabuse.gov/
Content Source: 
https://teens.drugabuse.gov/drug-facts/brain-and-addiction
https://teens.drugabuse.gov/drug-facts/drug-overdoses-youth.
Alcohol
Did you know that excessive drinking is responsible for more than 4,300 deaths among underage youth each year?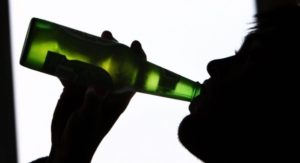 ---
Alcohol is the most commonly used and abused drug in the United States. There are many different ways that misuse can be handled and even prevented. The first step is to become more aware and understand the effects of alcohol on your body, especially since it impacts all people differently. These differences are due to experience, genetics, history of dependence with you or someone in your family, psychiatric disorders, environmental factors, and more. Oftentimes, the consequences and risks increase due to those factors.
---
Why Do Some Adolescents Drink?
Risk Taking
Expectancy
Sensitivity and Tolerance to Alcohol
Personality traits and Psychiatric Conditions
Heredity Factors
Environmental Aspects
---
---
What Are Some Health Risks?
Brain effects/defects
Development delays
Liver damage
Growth and Endocrine Effects
Overdose/ sudden death

Warning signs that someone may have a substance abuse problem:
Relying on drugs or alcohol to have fun, forget problems, or relax
Having blackouts
Drinking or using drugs while alone
Withdrawing or keeping secrets from friends or family
Losing interest in activities that used to be important
Performing differently in school (such as grades dropping and frequent absences)
Building an increased tolerance to alcohol or drugs — gradually needing more and more of the substance to get the same feeling
Lying, stealing, or selling stuff to get money for drugs or alcohol

---
Reasons to Drink Less or Stop Drinking
Health risks
Religious reasons
Be a role model for youth and others
Save money
No hangovers
No legal troubles relating to consumption
You will look and feel better
There are other, more productive ways to have fun
---
How Can We Prevent, or Lessen the Consequences of Underage Drinking?
Limit alcohol consumption and usage
Tell your friends and family to limit alcohol consumption or usage
Spread awareness to your communities about the consequences of underage drinking
Look out for one another. Take care of those that are seemingly intoxicated, and take appropriate action when necessary
---
Think you may have a drinking/drug problem? Here's what to do!
Have you heard your friends or family say they think you have a drinking or drug problem? It's usually hard for people to recognize they have a problem, which is why friends or family often step in.
Using alcohol or drugs regularly is usually just a step away from addiction. We understand quitting can be hard to do, but help is available! Talk to someone you trust so you don't have to deal with the problem alone. Adults are preferred because they can often better support you in many ways.
There are also plenty of resources available for people with substance abuse problems. Alcoholics Anonymous and Narcotics Anonymous offer information and recovery programs for teens.
You can also call SAMHSA's National Helpline at 1-800-662-HELP (4357). It's a confidential, free, 24-hour-a-day, 365-day-a-year, information service, in English and Spanish, for individuals and family members facing mental and/or substance use disorders. 
Content Source: 
http://www.powerofyouth.com/
https://www.cdc.gov/alcohol/fact-sheets/underage-drinking.htm
Electronic Cigarettes, Vaping, and Juuling

What are Electronic Cigarettes?
Electronic cigarettes, or e-cigarettes, are hand-held devices that operate by heating a solution to produce an aerosol that the user inhales. The heated solution can contain a variety of harmful chemicals, although there are many variations. Commonly found substances include nicotine, diacetyl, heavy metals, volatile organic compounds, and fine particles. E-cigarettes come in a variety of forms and are separated into three main types.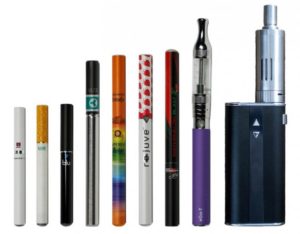 Some look like traditional pipes, cigars and cigarettes, others look like USB flash drives and pens, and others are large tank systems. Electronic Cigarettes can also be referred to as  e-cigs, e-hookahs, hookah pens, vapes, vape pens, and mods.
---
What is Vaping?
Vaping is defined as inhaling "vapor", which is actually an aerosol, produced by an e cigarette or similar device. The liquid that produces the aerosol normally contains nicotine, but some also contain THC, the chemical responsible for the mind-altering effects of marijuana or synthetic drugs such as flakka.
---
What is JUULing?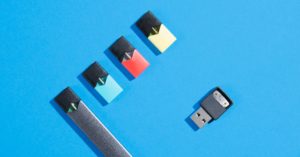 A JUUL is a brand of e-cigarette that is rechargeable and has a sleek design that looks like a flashdrive. Because JUUL comes in a variety of kid-friendly flavors, it has quickly rose to the forefront of the market, especially in teenagers. A single JUUL pod contains the same amount of nicotine as a single cigarette pack. Despite the large amount of nicotine in the product, 63% of JUUL users do not know that the product contains nicotine.
---
Health Effects
Because of their novelty, the long term effects of using e-cigarettes are not studied. However, most e-cigarettes contain nicotine which is a highly addictive substance which can harm brain development in teenagers and young-adults. There are also a variety of flavorings in the aerosol that are harmful. One such chemical is diacetyl, a chemical linked to a serious lung disease. Defective e-cigarettes have caused fires and explosions, and acute nicotine exposure through contact with the e-cigarette liquid solution can cause poisoning. Others effects can include:
Lung disease such as chronic bronchitis and emphysema
Cancers of the mouth, kidney, esophagus, pharynx, larynx, stomach, pancreas, cervix, bladder, and ureter
Risk of heart disease including stroke, vascular disease, heart attack, and aneurysm 
Pregnant smokers: increased risk of stillborn, premature, or low birth weight infants  
---
Can you get addicted to E-cigarettes?
Yes!! Many e-cigarettes contain nicotine which is a highly addictive substance. There is also increasing concern that the use of e-cigarettes will lead to the initiation of cigarette or other tobacco product use.
---
Need help quitting?
There are a variety of reasons that adolescents turn to e-cigarettes or other vaping devices. The most common reasons are that a friend or family member uses e-cigarettes, that there are variety of flavors to choose from, and that many believe e cigarettes are less harmful than other tobacco products. Regardless of the reason, an increasing number of adolescents are using e-cigarettes and some are becoming dependent on these devices.
Addiction to any substance significantly decreases an individual's quality of life but luckily there are a variety of resources to help:
SAMHSA's National Helpline 
1-800-662-HELP (4357) 
A confidential, free, 24-hour-a-day, 365-day-a-year, information service, in English and Spanish, for individuals and family members facing substance use disorders. 
---
Sources:
https://truthinitiative.org
https://www.cdc.gov/tobacco/basic_information/e-cigarettes/about-e-cigarettes.html
https://www.drugabuse.gov/publications/drugfacts/electronic-cigarettes-e-cigarettes
Resources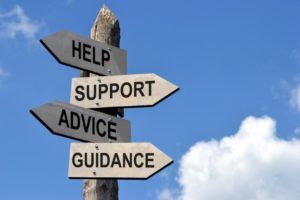 Know when to say no and when to say enough. Get help getting clean without judgment.
---
If you are having a medical emergency, call 9-1-1
If you need crisis assistance call 800-422-0009
Call  410-313-6202 to discuss Behavioral Health resources and referrals.
---
Howard County Health Department of Behavioral Health
Offers referrals to outpatient, detoxification, and inpatient substance use disorder treatment. Offers Opioid Overdose Response Program training with naloxone distribution.
8930 Stanford Blvd. Columbia, MD 21045
410.313.6202
---
Provides prevention, treatment, recovery, health and wellness resources to help Howard County residents develop knowledge and skills to understand and address behavioral health disorders.
Wilde Lake Community Association
5305 Village Center Dr #206, Columbia, MD 21044
443.325.0040
---
The Maryland Quitline provides web and phone services to individuals looking to quit smoking age 13 and up. Youth services begin with 5 coaching calls (compared to 4 for adults). 
1-800-Quit-Now
---
This website provides texting services (SmokefreeTXT for teens) as well as other tools such as smartphone apps (quitSTART) for teens to aid them in their quit attempt.
---
This website serves as a resource center for tobacco use cessation and prevention for youth in the State of Maryland.