---
Drugs
Alcohol
Tobacco & Vaping
Resources
Drugs
What are drugs?
Drugs are chemicals and substances which have a physical or psychological effect when ingested or otherwise introduced into the body. Not all drugs are necessarily bad. Some drugs can be legal (e.g. alcohol, caffeine and tobacco) or illegal (e.g. cannabis, ecstasy, cocaine and heroin). Drugs can also refer to prescription or over-the-counter medicines. When drugs are abused or misused, they can cause significant harm, affecting parts of our bodies, such as either intensifying or dulling senses, making people more alert or sleepy, and even altering a person's thinking, mood, or behavior.
Click here for a list of commonly used illegal drugs!
---
What are prescription drugs?
Prescription drugs are prescribed by doctors to treat medical conditions. Prescription drugs are also known as opioids, depressants, or stimulants. Abusing or misusing prescription drugs occurs when people use drugs that aren't prescribed specifically for themselves. The misuse of these drugs can lead to addiction and even overdose deaths.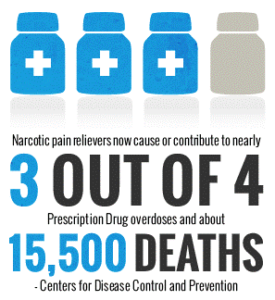 ---
Factors that lead to drug addiction:
Home environment
Peer pressure
Early use
A history of mental health conditions, including anxiety and depression
---
What can drug use lead to?
Drug overdoses, either self-inflicted or unintentional. Unintentional drug overdoses are the result of taking drugs on purpose or mixing them together. There have been more accidental deaths than suicides due to drug use.
In 2017, there were a total of 5,455 deaths due to drug overdoses. 1,663 of those were females and 3,792 of those were male. 3,401 of those deaths were due to Heroin and other illicit opioids.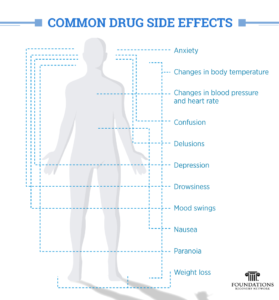 ---
How do I know if someone has a drug problem?
The following questions do not indicate that someone is addicted, but answering yes to any of these questions may suggest a developing problem.
Have you ever ridden in a car driven by someone (including yourself) who had been using alcohol or drugs?
Do you ever use alcohol or drugs to relax, to feel better about yourself, or to fit in?
Do you ever use alcohol or drugs when you are alone?
Do you ever forget things you did while using alcohol or drugs?
Do family or friends ever tell you to cut down on your use of alcohol or drugs?
Have you ever gotten into trouble while you were using alcohol or drugs?
---
How can I get help (for myself or someone else)?
Grassroots Crisis Intervention provides daily walk-in drug abuse screenings and treatment referrals.
Call: 410-531-6677
OR
HCHD Peer Recovery Specialists provide substance use resources, support, harm reduction services, and referrals.
Call: 667-203-1253
OR
Call/Text the 988 Suicide & Crisis Lifeline at 9-8-8 (they cover issues other than suicide and will connect you with someone close by)
OR
Call Substance Abuse Treatment Facility Locator at 1-800-662-HELP
OR
Look for a treatment center online at https://findtreatment.samhsa.gov/
---
For more information, check out NIDA's "Easy-to-Read" Drugs facts page at https://easyread.drugabuse.gov/
Content Source: 
https://teens.drugabuse.gov/drug-facts/brain-and-addiction
https://teens.drugabuse.gov/drug-facts/drug-overdoses-youth.
Alcohol
Tobacco & Vaping
Resources