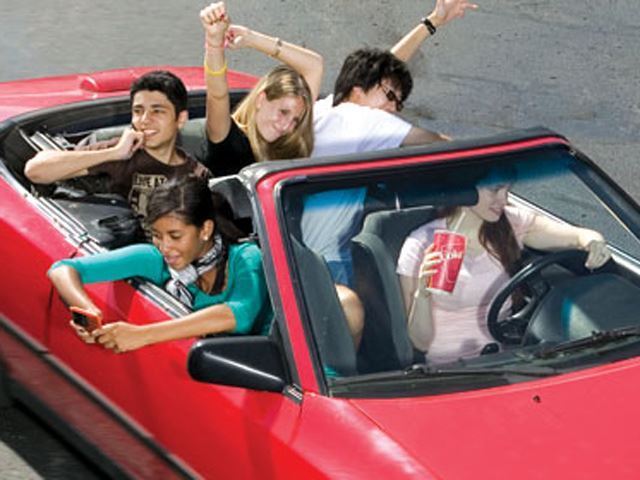 Imagine this: You are driving with some friends,  windows rolled down, perfect Spotify playlist booming, and you do it. What you may ask? You look at your phone. You talk with your friends. You dance and sing along to the great music. You're having a  good time, completely oblivious to all these forms of distracted driving! But guess what-these seemingly harmless activities can lead to serious injury and even death!
According to the Maryland MVA, in 2016 at least 27,000 people were killed or injured because of distracted driving. I get it. We all get distracted by what is going in our environment, and it is okay! Most of us have committed a distracted driving offense and have fallen into a powerful spell of distracted driving. But here are some helpful tips to safer driving:
Don't text and drive.
Turn off your phone off while driving, or let a passenger hold it.
If it can't wait, find a safe place to park to use the phone to text/call  a friend or parent.
If you haven't seen some of your friends for a long time, let an older responsible driver drive you to your destination! You get the best of both worlds- you get to catch-up with your friends and you get to stay safe! It may seem like hassle, but your safety is important!

Along the same lines, you could also use

Uber

 or 

Lyft

.

Call out your friends for bad driving behavior.
Do you use your phone for directions? Set up your phone's GPS before leaving home and place it on the dashboard holder to remain hands-free.
If you find the temptation to text is too strong, install an app that will prevent texts from coming in! 
Resources:
And until next time, STAY SAFE!