Quick tips to help encourage and support healthy living and healthy habits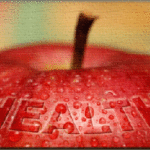 • Get active: Have fun. Walk around the neighborhood, go on a bike ride, or play basketball at the park. Click here to learn how one teen is making time to be active.
• Limit screen time: Time spent on the computer, watching TV, or playing video games can decrease the amount of time for other fun activities.
• Eat healthy: Choose to eat more fruits, vegetables and whole-grains foods, eat together as a family.
• Switch your drink: Drink water instead of sugar-sweetened beverages. The Better Beverage Finder can help you switch your drink.
• Spread the word: Share information with your family and friends that healthier choices improve health.
---
For more helpful resources, check out the Physical Health section on www.teenhealthmatters.org
[social_link type="twitter" url="https://twitter.com/teenhlthmatters" target="" ][social_link type="facebook_account" url="https://www.facebook.com/TeenHealthMatters/" target="" ] [social_link type="instagram_account" url="https://www.instagram.com/teenhealthmatters_/" target="" ]