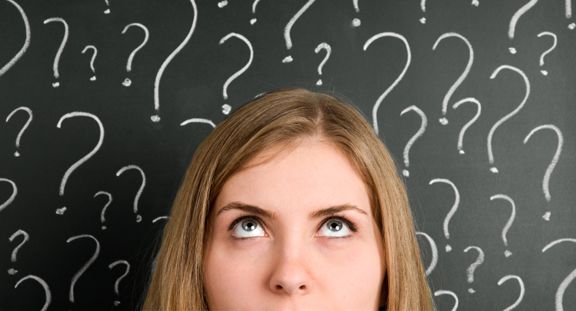 Have you asked yourself any of the following questions?
Why is it important for young women to have gynecological or "well woman visits"?
When should young women begin having reproductive health visits?
What happens during a gynecological visit?
What is a pelvic exam and is it needed during the 1st visit?
What testing is recommended during a gynecological exam?
Do parents have to be involved in the exam
Does the doctor have to tell my parents what was discussed during the exam?
What questions should I ask my doctor?
If I've never had sex, do I still need to be examined?
Will the doctor screen for sexually transmitted infections?  Why do they need to screen me?
What happens if I am diagnosed with a sexually transmitted infection (STI)? What are the next steps?
Do doctors do a pelvic exam if I have my period?
If I want to start birth control what are my options?
How do I schedule an exam?
How often do I schedule health visits?
Teen Health Matters wants to empower young women to learn more about their health because we know that you have questions and want answers.  It's important that you know about your health and how you can stay healthy.
Below is an interview by Grace Lechmann, Social Media intern, with Dr. Donna Neale, MD to answers questions about young women's reproductive health.
Dr. Neale is an Assistant Professor of Gynecology and Obstetrics at Johns Hopkins Medicine and Director of the Center for Maternal and Fetal Medicine at Howard County General Hospital.
[youtube]https://youtu.be/e9rf6DXhDBk[/youtube]
To learn more, check out the resources below:
To schedule an appointment at Howard County Health Department Columbia Health Clinic call 410-313-7500.
[social_link type="twitter" url="https://twitter.com/teenhlthmatters" target="" ][social_link type="facebook_account" url="https://www.facebook.com/TeenHealthMatters/" target="" ] [social_link type="instagram_account" url="https://www.instagram.com/teenhealthmatters_/" target="" ]