Have you ever been driving and been tempted to reply to a text, pick up a call, or reply to a Snapchat?  Thousands of people die from distracted every year and half of all teenagers get in a car crash before they graduate. Driving is one of the most dangerous things we do, so it is very important that whenever you drive, you give it your full focus.  With events like Prom coming up, keep in mind that the legal age for drinking is 21 and under no circumstances should you drink and drive.   In honor of April being National Distracted Driving Awareness Month, here are some tips to drive safe:
Don't use or even pick up your cell phone while driving.

Don't drink alcohol and drive

Try to leave early so you are not tempted to speed.

Don't drive extra passengers if not necessary

Don't eat food and drive, even if you're hungry. It can be a huge distraction!  

Stay on one radio station

Always wear your seatbelt.  

Plan ahead and know your directions so you don't get confused while driving.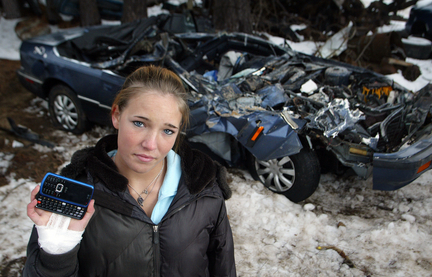 As a passenger, there are things you can do to help everyone in your car reach your destination safely.  Next road trip, keep these tips in mind:
Offer to DJ for the driver.  While you focus on creating the catchiest playlists, the driver can focus on keeping everyone safe!

Be a navigator.  Use your phone's GPS and tell the driver directions with plenty of time so that getting to a new place can be a lot less stressful.  You can always keep a watch on traffic reports so that you don't have to worry about running late!

Offer to pick up the driver's phone or reply to any texts so that the driver isn't tempted to pick up their phone.

Be courteous.  If you're yelling or messing with other passengers in the car, the driver may be tempted to take their eyes off the road to see what's going on.
[social_link type="twitter" url="https://twitter.com/teenhlthmatters" target="" ][social_link type="facebook_account" url="https://www.facebook.com/TeenHealthMatters/" target="" ] [social_link type="instagram_account" url="https://www.instagram.com/teenhealthmatters_/" target="" ]