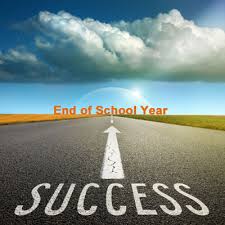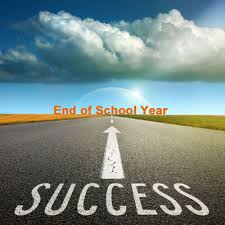 May is almost here! That means warmer weather, planning Summer trips with friends and family, and the end of the school year! The end of the school year can bring both excitement and stress for students. 
Though the approaching summer season means students are understandably ready for the break (trust me…I would be, too!), there are still several weeks of school left. Learning last minute material, taking finals, and even school events still need to be done!
To help reduce that end-of-year stress, it's important to think and plan ahead. Let's talk about a few ways we can help make the school year end without too much hassle.
---
Stay Positive!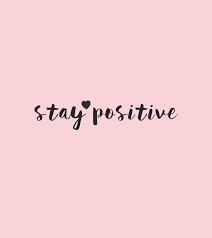 Let's face it- the end-of-year burnout is REAL! Surviving the last few weeks of testing and to-do lists can be overwhelming—but you don't have to let it get you down. Revitalize your energy by focusing on the positive and staying motivated.
Keep your classroom relationships with teachers and friends alive! Find time to have fun with the people who make you laugh and smile the most.  Be "all in" as you approach the last few weeks of school, giving your all to completing assignments on time and studying hard for finals. Focus on the positive. Maybe there's a class you didn't so well in. Don't let that steal the shine from the other classes you DID pass. Instead, evaluate what you could different in the upcoming year and focus your efforts on making a plan of action to be sure to pass that class next time!
---
Plan ahead!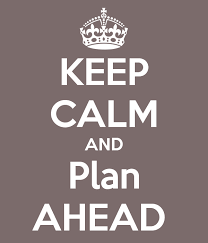 Many times, we find ourselves rushing in the morning to finish out prepare for the day or get any last minute work finished up. Set aside a few minutes each night to finish any last minute assignments and to collect all of the items needed for the next day.  For example, take a few minutes to work on a project or essay that's due the following week, pack your lunch, decide what you're going to wear the next day, even pack your book bag with all of your daily personal and classroom essentials. 
Preparing for your school day the night before can reduce overall stress levels, and leaves more time for you to enjoy a nice breakfast or a cup of coffee before class.   
---
Have fun!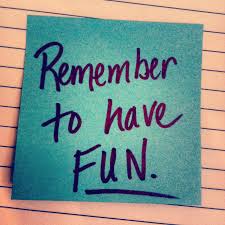 After countless homework assignments, essays, and tests, students deserve to have some fun. Help your teacher be more creative by planning activities, games, and competitions to finish off the school year. Learning can be fun. By planning in a few fun activities each week, you and your fellow classmates can get a break, creating a less stressful day, and have something to look forward to as you finish out the rest of your requirements.