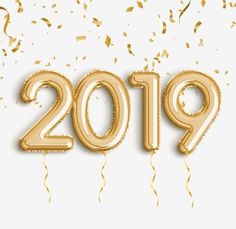 New Year's resolutions are a good way to shift your focus on improving yourself as well as your habits. They can oftentimes keep you and your mental, physical, and spiritual health in check. The following will talk about a few ideas you could incorporate into the goals that you decide to create.
During this time of the year and the overall winter season, people are extremely vulnerable to different illnesses and sicknesses. It is beyond important that you make sure to get your usual vaccinations and attend to your required medical appointments to learn more about the status of your health. One of the ways you can protect yourself from certain seasonal health issues can be to partake in regular hygiene and to encourage it upon others.
Another factor that can impact your health is your exposure to environmental toxins. It should be in your best interest to protect yourself as well as kids from chemicals such as lead and other pollutants. Some changes that you could engage in (recommended by the Environmental Protection Agency) to reduce your exposure to these toxins are: keeping carpets vacuumed and removing shoes at the door, eating fresh and unprocessed foods, and reducing your consumption of canned foods.
Sleep-related goals are very common, though people have a hard time keeping up with them. Here are a few tips: try to establish a sleep-wake schedule or routine, make sure you get enough sleep (9-12 hours of sleep per night), create a calming sleep routine and optimal sleep environment free from media and screen devices, strive for at least 30 minutes of physical activity every day to regulate and promote refreshing sleep, and watch for signs of poor or insufficient sleep in mood and energy levels.
Try to keep these ideas in mind and feel free to come up with more ideas that may be specific to you and your own habits.
Have a safe and happy New Year!
Source: