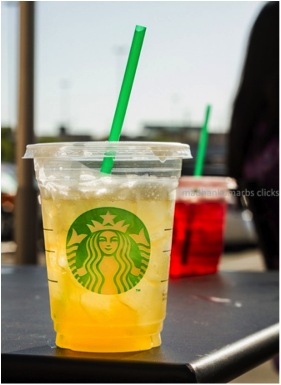 Healthier Starbucks Drinks
We totally get it: Starbucks is pretty much amazing from their drinks and treats to cute travel mugs. There are dozens of drink options like coffee, tea, and everything in-between. Depending on what you order and how you order it, your treat can really add up in calories and sugar- which is not healthy for anyone. Here are some tips to make healthier choices on your next Starbucks run!
Go with a smaller size: Whatever you choose, chances are you don't need a large serving of it. Getting a smaller size will avoid added calories and it will cost less.
Skip the whipped cream and drizzle: I know it tastes great, but you don't need the added sugar.
Get the skim: Choose lower fat milk options. It will cut down on fat and calories.
Try the teas: Starbucks has a variety of iced/hot tea flavors that are a healthier alternative to regular drinks since they are low in calories, sugar, and fat. They also keep you hydrated at the same time, which is an added bonus!

The Teavana Shaken Iced Green Tea is full of antioxidants, has fewer calories, and is less expensive than most drinks.
Love Chai Latte? Try the Cinnamon Chai Tea instead!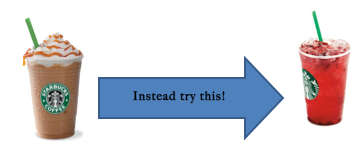 [social_link type="twitter" url="https://twitter.com/teenhlthmatters" target="" ][social_link type="facebook_account" url="https://www.facebook.com/TeenHealthMatters/" target="" ] [social_link type="instagram_account" url="https://www.instagram.com/teenhealthmatters_/" target="" ]